Reusable Miracle Cleaning Cloth ✨ UP TO 70% OFF NOW! ✨
Regular price
$35.90 USD
Sale price
$17.95 USD
Unit price
per
✨
No Fuss, No Hassle, Just Effortless Cleaning!

✨


Introducing the top-rated cleaning cloth for 2021: It cleans your house and picks up dirt like magic.


The key is its Miracle Technology, which was inspired by the design of fish scales. It's unlike any other textile you've ever seen. Easily clean up messes with only one wipe!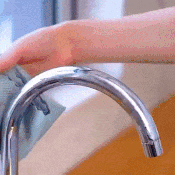 ✅
Perfect, Streak-Free Wiping

✅

With all the other microfiber towels, you're tired of leaving streaks or lint behind? The Miracle Cleaning Cloth is free of lint and smears. That is, with just one simple wipe, no trace is left behind. Never before have mirrors, windows, and glasses been so gleaming!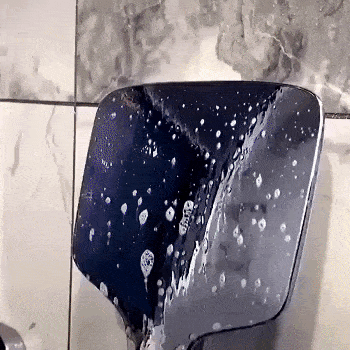 ✅
Super Absorbent

✅

The Miracle Cleaning Cloth uses super absorption technology to capture dirt and moisture up to 7 times its original weight.

 


✅ 
Great For ANY Surface

✅

This simple cloth does it all! It's perfect for: 

Polishing mirrors and glass

Cleaning up spills and even the toughest stains
Drying plates and cooking utensils
Wiping countertops
Cleaning windows
Dusting 

✅ 
Durable and Reliable

✅

Never be concerned about low-quality materials deteriorating over time. The Miracle Cleaning Cloth has been designed to last a long time! It's easy to use and lasts a lifetime because of its sturdy, long-lasting design and self-cleaning function.







How Does It Work?
The Miracle Cleaning Cloth is highly effective due to the revolutionary material blend, inspired by fish scales. It can be used either dry or damp.
1) Dry: Using it dry is perfect for dusting, drying, and wiping over surfaces.
2) Damp: To use it damp, first wet, and then wring any excess water. This method is suitable for cleaning and polishing a range of surfaces.
Product Specifications
Size:
25 x 25 cm (9.84 x 9.84 inches)
Package Includes / Colors: 
1 of each (pink, blue, green, grey, gold) per 5 pack i.e. 10 pack contains 2 of each color
Material:
EasyClean premium blend 

of polyester and nylon composite yarn
Uses:
Remove stains, clean mess, polish glass, dry dishes - or just about anything inside our outside your home!
Features: 
Antibacterial

Hygienic

Soft, comfortable

Durable, long-lasting

Reusable and washable

High absorbance (hold up to 7x its weight)

Environmentally friendly
Share