EarScope HD Multifunction Cleaner👂🏼🔥HOT SALE - 60% OFF NOW!🔥
Regular price
$62.43 USD
Sale price
$24.97 USD
Unit price
per
Special for 

Black Friday/Cyber Monday

!

Our EarScope HD Multifunction Cleaner
will be 60% OFF while supplies last!
An innovative and special tool that can easily and safely clean your ears.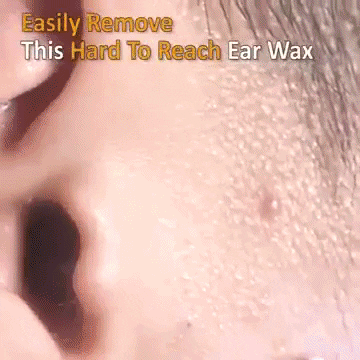 Doctors say that there is no need to clean your ears with a cotton bud as swabs merely condense and it pushes the earwax further into the ear canal where it can cause pain, pressure, and temporary poor hearing.
We know that ear wax isn't all that bad. It keeps your ear dry and prevents it from infection. But we should also be aware of ear blockage due to excess ear wax. That's why removing earwax yourself can be dangerous. Thousands of people go to the hospital every year because of improper ear cleaning.
Here is a perfect device that can help you clean your ears without harming them. The EarScope HD Multifunction Cleaner
EarScope HD Multifunction Cleaner is a special device that helps you clean your ears in a SAFER way. It is an EAR ENDOSCOPE CAMERA that works with smartphones/tablets and computers to EASILY and CLEARLY see the passage of the ear canal. Making for a SAFE and EFFICIENT ear cleaning process. The Images can easily be viewed through the gadgets and can be saved. Its LONG and SLIM lens body can let the camera go deeper easily without giving you DISCOMFORT. It has SIX ADJUSTABLE LED LIGHTS that lets you regulate the brightness.
This device has THREE-IN-ONE plugs that are compatible with all your gadgets. It has a USB, Micro-USB, Type C in one cord. It comes in a kit that includes: ear scoop, ear stick, cleaning cloth, gloves, and a manual.

EarScope HD Multifunction Cleaner Highlights:
USB / USB-C Compatible

Multiple Attachments

Extra Long Cable
Easy to Clean
Ear Cleaning Endoscope Specifications: 
Color: blue, yellow, pink 

Material: plastic, metal 

Lens: 5.5mm 

Pen length: 14.5cm 

Light Sources: 6 pcs LED lights, brightness adjustable 

Best Focal Distance: 1.4 - 2cm 

Resolution: 640*480 pixels 

Interface: USB 2.0 & Micro USB & USB Type-C 
Package Included:
1 x  

3 in 1 Ear Inspection Camera

1 x Camera protective cap 

4 x Earpick 

5 x Protective sleeve 

 

2 x Ring Earpick

4 x Cotton Head 

1 x Cleaning cloth 

1 x User Manual 
Please Notice:
Children and elderly people can't use it alone, must be accompanied by a parent.

Not suitable for people with a narrow ear canal
Share